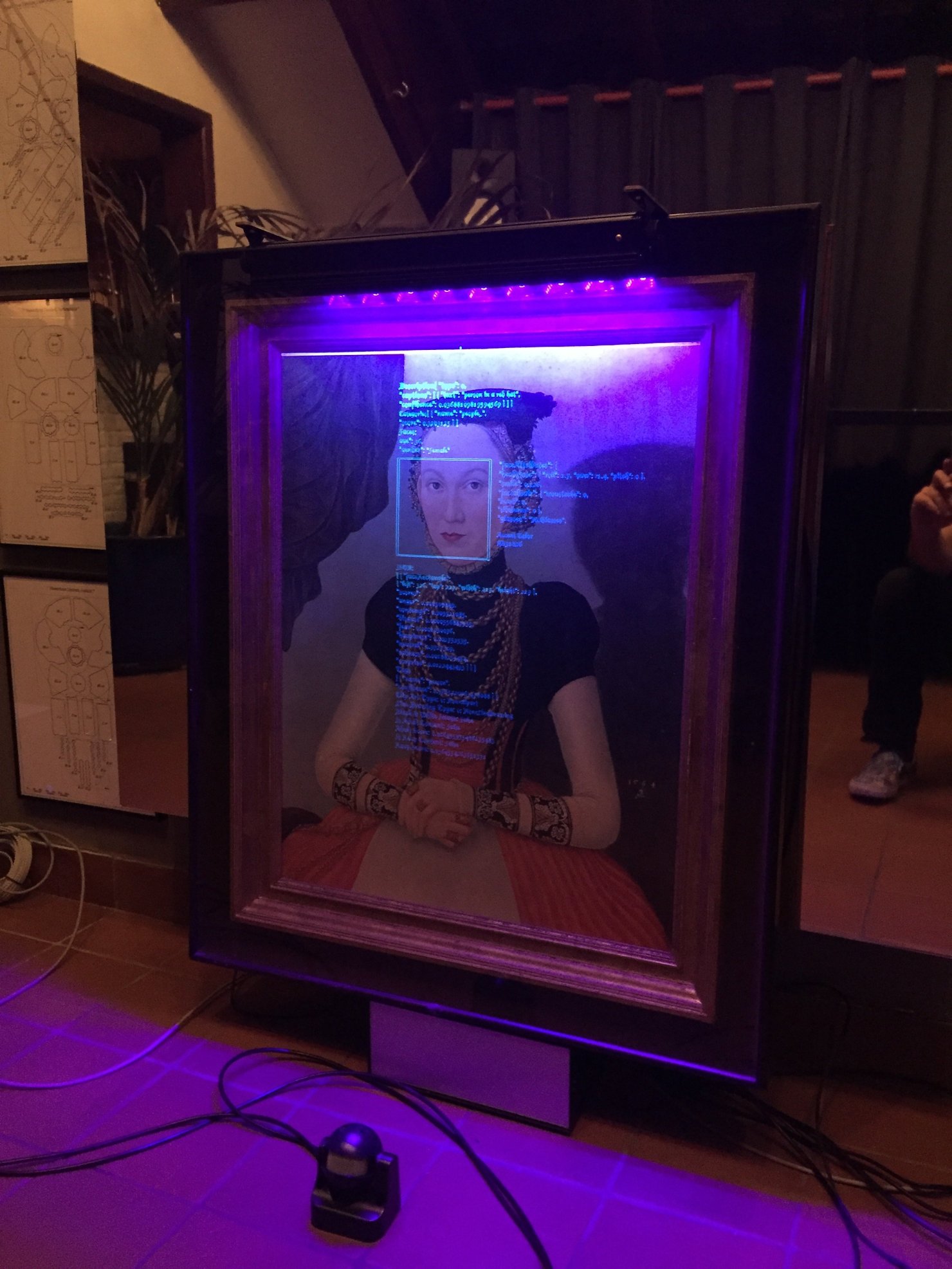 Installation, double frame 70x90cm, Led Ultra-violet luminaire and motion detector.
The installation uses the same tools as the "ON FORBES" series, namely the collection of data on facial recognition.
For this installation, the artist superimposes the data provided by the Artificial Intelligence on the glass of a replica of a painting painted by a great master in 1564.
The invisible ink is activated when the viewer passes the installation, two worlds converge. The installation is intended to be a dialogue between two works of artists separated by nearly half a millennium, their respective techniques and tools overlap and creates an intriguing work, 500 years later, the I.A. tells us a little more about the mysterious Lady with the necklace.